There's some good news for those of you who enjoyed the first three-part series of Zapped last year: it's all set to return next month.
Billed as a sort of "Red Dwarf for the Game Of Thrones generation" – and indeed, the show is also made by Baby Cow, the company behind newer series of Red Dwarf – Zapped stars James Buckley (The Inbetweeners) as office worker Brian, who opens up a package addressed to someone in 'Munty' a fantasy world controlled by a police state, and is transported there after donning the amulet contained within. Sharon Rooney (My Mad Fat Diary) and Paul Kaye (The Ghoul) star alongside him.
It's now been confirmed that Zapped will back on the 12th of October on Dave, and here's a promotional image to celebrate its forthcoming return…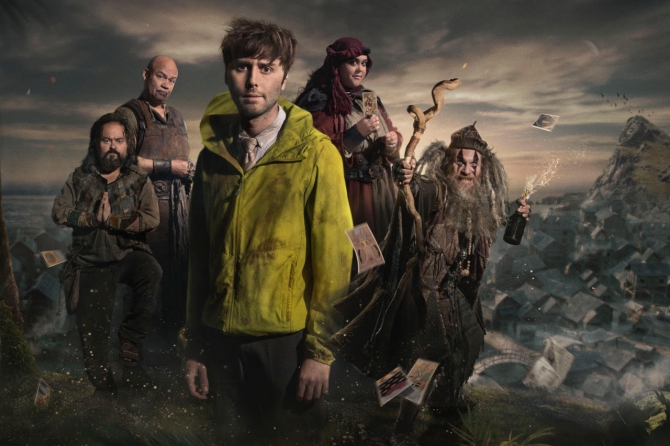 We also have a little mini synopsis of what you can expect in the second series of Zapped, too…
Over the course of the new series, Brian will clash with orcs, lizardmen, psychopathic Fairies, hipster blood-suckers and worst of all, actors. He'll experience a terrifying trial by combat, come under attack from deadly stingbugs and celebrate the biggest day in the Munty calendar – the annual Pear Fair.
More as we have it.