London's Prince Charles Cinema regularly puts on screenings of Tommy Wiseau's cult hit movie, The Room. Cited as, bluntly, one of cinema's least impressive efforts, the movie nonetheless draws a crowd, and Wiseau has continued to attend Q&As, and do his bit to embrace its fandom.
Furthermore, Wiseau's best friend, Greg Sestero, wrote a book about the making of the movie. And now that book is being turned into a film that's already being talked about as a potential awards candidate.
The Disaster Artist is directed by James Franco, and he takes on the role of Wiseau in the film too. The cast also includes Dave Franco, Seth Rogen, Lizzy Caplan, Zac Efron, Bryan Cranton, Kristen Bell, Josh Hutcherson, Alison Brie, Judd Apatow, Sharon Stone, Zoey Deutch and Adam Scott.
Early reviews have been very strong, and we've got the first trailer and poster for the movie right here.
Trailer first…
And then the poster…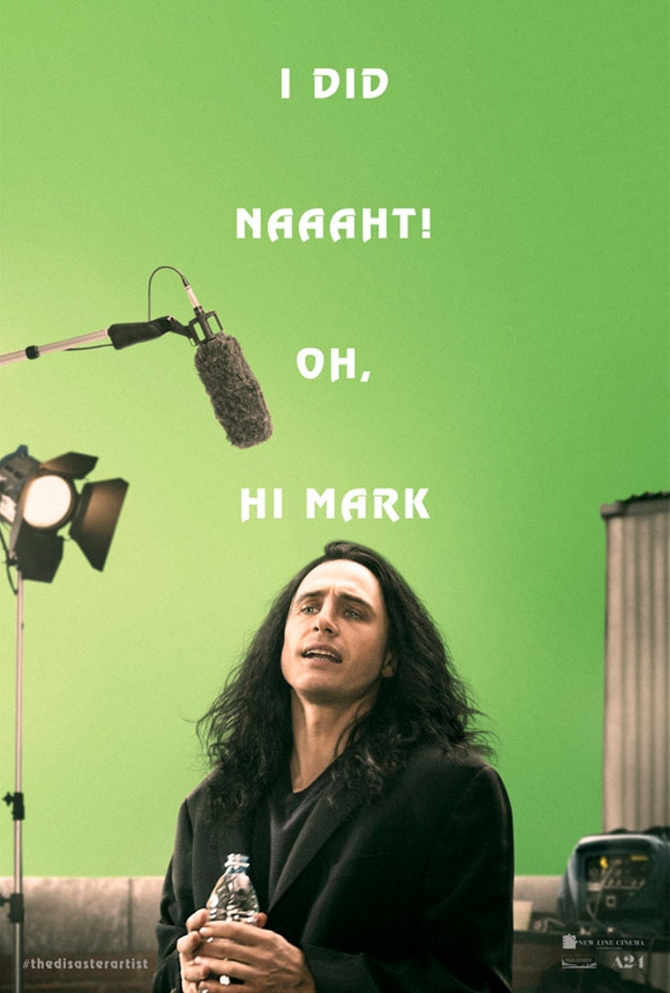 No UK release date has yet been announced.