Whilst the Fifty Shades bubble has hardly burst, it was notable that the box office take for this year's Fifty Shades Darker was notably down on that for Fifty Shades Of Grey. Maybe there's a limit to how much people want to watch reasonably dull films peppering with rumpy pumpy and spanky hanky panky.
Still, there's one more to go, and next February, we get Fifty Shades Freed. It'll star Dakota Johnson and Jamie Dornan once again, with James Foley directing. Niall Leonard has penned the screenplay, based on the novel by E L James.
The first trailer and poster for the film have just been released, and we've got them both here. Here's the trailer…
And here's the poster…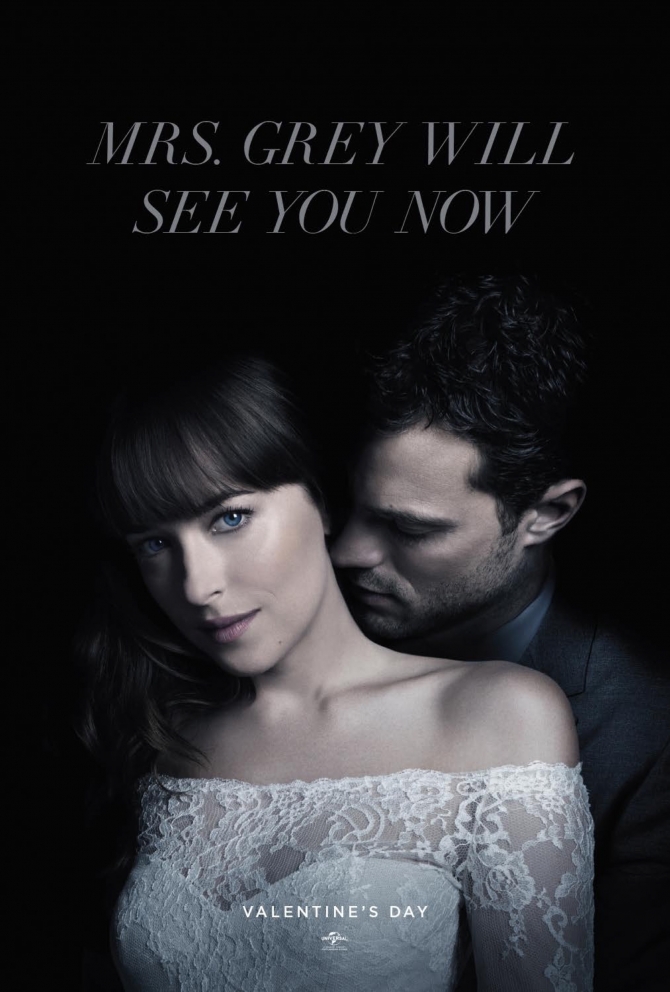 Fifty Shades Freed lands in cinemas on February 9th 2018.
As is long-standing Den Of Geek policy on matters Fifty Shades, though, we like to use these posts to also shine light on a film that deserves the attention more. As such, if you've not had the chance, The Levelling is a superb, much lower profile British film that came out earlier this year, that you can now pick up on DVD and Blu-ray.
Here's the trailer, if you want a taste of what's in store…