What's Charlie Sheen been up to lately? As it happens, making a little movie called 9/11. 
Based on a stage play by Patrick Carson called Elevator, which was constructed using voicemails that victims of the attack left in their last moments, the story will feature an incident where five complete strangers become trapped in a lift together in the North Tower and work as a team to find a means of escape before the building collapses.
There's just been a first poster released for the film, and here it is…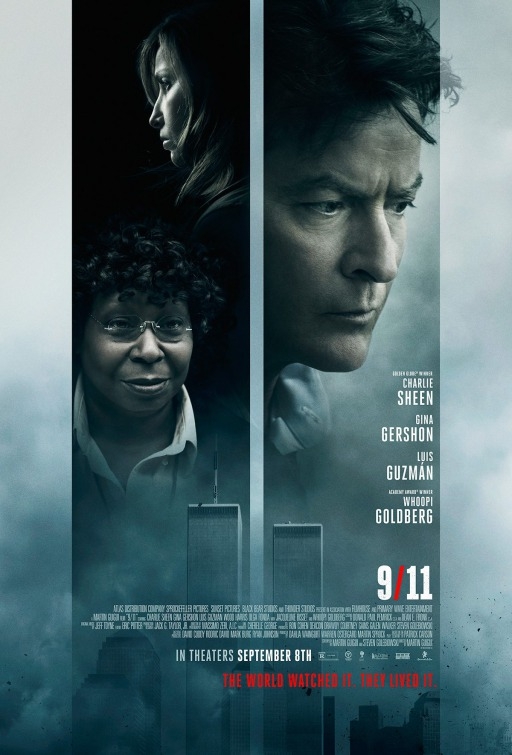 Starring alongside Sheen – a notorious 9/11 truther – will be Whoopi Goldberg (The Colour Purple), Gina Gershon (Showgirls), Luiz Guzman (Narcos) and Wood Harris (The Wire).
Sheen's last film was Machete Kills in 2013, so it's interesting to see him pop up in this, especially considering the outspoken nature of his comments regarding the September the 11th attacks.
The film will be released in the US on September 8th, but we'd expect it might to go straight to DVD or digital streaming over here.
More as we have it