Kayti Burt
Kirsten Howard
Joseph Baxter

George Clooney has directed and is starring in Catch-22, a new 6-part limited series based on Joseph Heller's bestselling satirical World War II novel, and Channel 4 has snagged the rights to broadcast it first, ahead of it's premiere on Hulu stateside.
We now have some first look images from the show, which we've added to our gallery above. Just click on the main picture up there to take a look!
Based on Joseph Heller's seminal novel of the same name, Catch-22 is the story of the incomparable, artful dodger, Yossarian (Christopher Abbott), a US Air Force bombardier in World War II who is furious because thousands of peoplehe has never met are trying to kill him. But his real problem is not the enemy, but rather his own army which keeps increasing the number of missions the men must fly to complete their service. Yet if Yossarian makes any attempt to avoid his military assignments, he'll be in violation of Catch-22, a hilariously sinister bureaucratic rule which specifies that a concern for one's own safety in the face of dangers which are real and immediate is the process of a rational mind; a man is considered insane if he willingly continues to fly dangerous combat missions, but a request to be removed from duty is evidence of sanity and therefore makes him ineligible to be relieved from duty.
More as we have it.
Catch-22 air date
Spring 2019 is all we know right now!
Catch-22 cast and crew
The story follows the exploits of Captain John Yossarian, played here by Christopher Abbott (The Sinner, Girls). Youssarian is a U.S. Army Air Forse B-25 bombardier, and his fellow airmen as they struggle to maintain their sanity amidst the extreme wartime circumstances.
Kyle Chandler is in the role of Colonel Cathcart. George Clooney was previously set for the role, but has scaled back his onscreen presence here, likely to accommodate his directorial duties, ceding the Cathcart role to Chandler. Clooney will instead play the supporting role of Scheisskopf.
Chandler's character, Cathcart (played by Martin Balsam in the film), is a commander who continues to increase the number of combat missions required before a soldier can return home. The 'Catch-22' of the title refers to the fact that anyone who is crazy can't be cleared to fly a combat mission, but anyone who claims to be crazy in order to get out of flying these missions is showing a rational concern for their own well-being, and thus cannot be crazy…so may continue to fly missions.
Chandler starred on NBC's 2006-2011 series Friday Night Lights, which led to film roles in Super 8, Zero Dark Thirty, and The Wolf Of Wall Street. He was also the star of Netflix's acclaimed Key-West-located dark family drama, Bloodline, which concluded after three seasons.
Hugh Laurie is also part of the cast. Laurie is, of course, no stranger to US telly, having spent a 2004-2012 run as the star of Fox's medical drama, House, which yielded several Emmy nominations and three Golden Globe wins for the actor. He recently fielded a run on HBO's Veep and a spectacularly villainous turn on miniseries The Night Manager (which is circling a second season).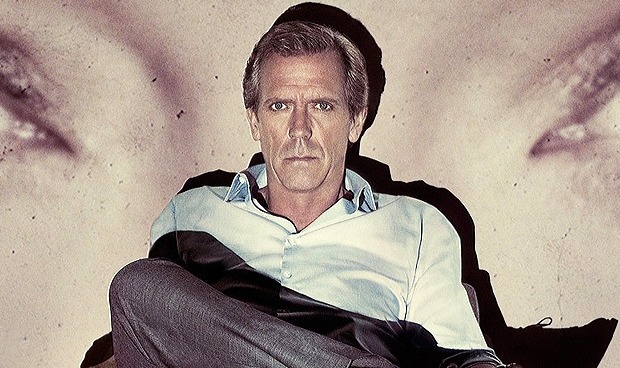 Interestingly enough, Laurie's role in Catch-22, opposite Clooney, will be a reunion, since the two appeared together in the 2015 Disney fantasy film, Tomorrowland.
Catch-22 has been written by Luke Davies (Lion) and David Michôd (Animal Kingdom) and will run for six episodes. It's a joint venture of Paramount Television and Anonymous (who also collaborated on 13 Reasons Why and Berlin Station). Ellen Kuras (Eternal Sunshine Of The Spotless Mind) directed the series with Clooney and Grant Heslov (Argo).
Catch-22, considered one of the most influential books of the 20th century. It was previously adapted for the screen in Mike Nichols' 1970 film starring Alan Arkin and Orson Welles.