In a move likely to set Alan Moore's teeth on edge for yet another year, news that a Watchmen TV series is in development at HBO under the pen of Lost's Damon Lindelof has been joined by a scoop from Bleeding Cool that a V For Vendetta TV show is on the way from Channel 4.
The site have reportedly heard (and confirmed with sources) that a series is in development at the network, but had no further details on the project to relay at this time.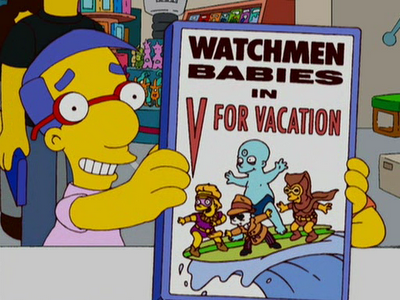 The revenge-soaked political thriller was previously adapted as a feature film starring Hugo Weaving and Natalie Portman by the Wachowskis and James McTeigue back in 2005, where it made a decent chunk of change at the box office, but the history of the comic's publication is fraught with ill feelings from creator Moore, who requested his name be stripped from the film and refused to accept any royalties.
The original graphic novel was published in an era where the rights to the story would revert back to the creators when a book falls out of print. Since V For Vendetta has become so popular over the years – and times have changed in general – it never has, and DC have retained control of it.
Over the years, the Guy Fawkes mask worn by V has also become synonymous with hacker group Anonymous, who have often vaguely adopted the central antihero's desire to free the public from fascist regimes (when it suits them). Sam Esmail has also paid continuous homage to many of the story's themes in his ongoing critically-acclaimed USA Network show Mr Robot, which will return to screens next week for its third season.
We will of course bring you any further confirmation on the new series and more information about its production as we have it.