Sean Penn, the controversial, two-time-Oscar-winning actor who first achieved notable acclaim for playing one-liner-spouting stoner Jeff Spicoli, is doing something that he's never done in his storied acting career: headlining a television series, specifically, streaming series The First for Channel 4 and Hulu.
Penn, like an increasing amount of A-list actors, took the television plunge with this new project, which was given a straight-to-series order back in May, 2017 – a space exploration-themed story set in a near-future that will follow humanity's first mission to colonise Mars.
Channel 4 has announced that it'll begin airing The First on Thursday 1st November at 9pm.
Here's the first trailer…
More as we have it.
The First air date
The series will premiere on Hulu on September 14th, and Channel 4 will air it from Thursday 1st November at 9pm.
The First cast and crew
Interestingly, the visionary behind the series is not one typically associated with the space/sci-fi/adventure genre. Beau Willimon, who is best known as the creator, writer and executive producer of (Hulu streaming competitor) Netflix's smash political drama House Of Cards and the 2011 film The Ides Of March.
As Willimon expresses of Penn's casting in a statement:
"I have such deep admiration for Sean's immense talent and extraordinary body of work. I feel very lucky to be collaborating with an artist of his caliber."
Penn is primarily a film actor, having earned Best Lead Actor Oscar wins for roles in 2008's Milk and 2004's Mystic River, as well as nominations for 2001's I Am Sam, 1999's Sweet And Lowdown and 1995's Dead Man Walking. His last headlining role was in the 2015 actioner The Gunman.
The First won't be Penn's television first, since his earliest of roles were actually on television in low-profile 1970s-era guest spots on Little House On The Prairie and Barnaby Jones. Later in his career, he also appeared on Two And A Half Men, Friends, Ellen and The Larry Sanders Show (as himself). Moreover, Penn already has a major TV project on his docket in the HBO miniseries American Lion, in which he will play the seventh President of the United States, Andrew Jackson.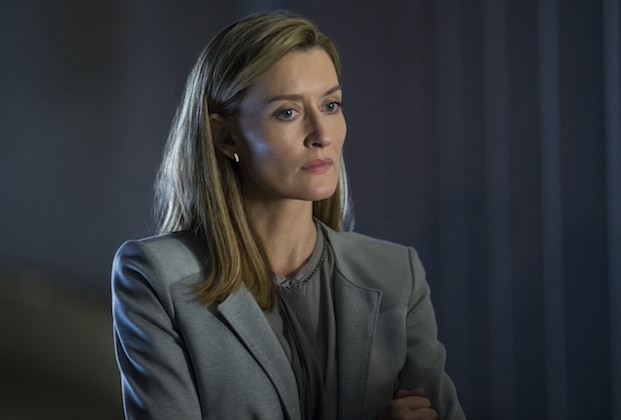 Additionally, the series will co-star Natascha McElhone, who jumped ship on Fox's Designated Survivor for a shot at this. What seemed at the time to be quite the risk has proven to be an extremely good career choice for the actress, as the Kiefer Sutherland vehicle was recently cancelled at the network, despite roaring ratings.
The First is a production of Willimon's Westward Productions with partner Jordan Tappis, who will collectively own the series, which was commissioned by Hulu and Channel 4.