The Beeb have secured the fourth and final series of The Bridge, it was announced today. 
The smash hit Scandi drama will be moving to BBC Two in 2018 for one last showdown of Saga Norén and her leather trousers vs. the world.
Sofia Helin and Thure Lindhart will both reprise their roles as Saga and Henrik "in a heart-stopping concluding case that tests their very special relationship to its limits both professionally and personally" and our hearts are already pounding with the unbearable tension of it all.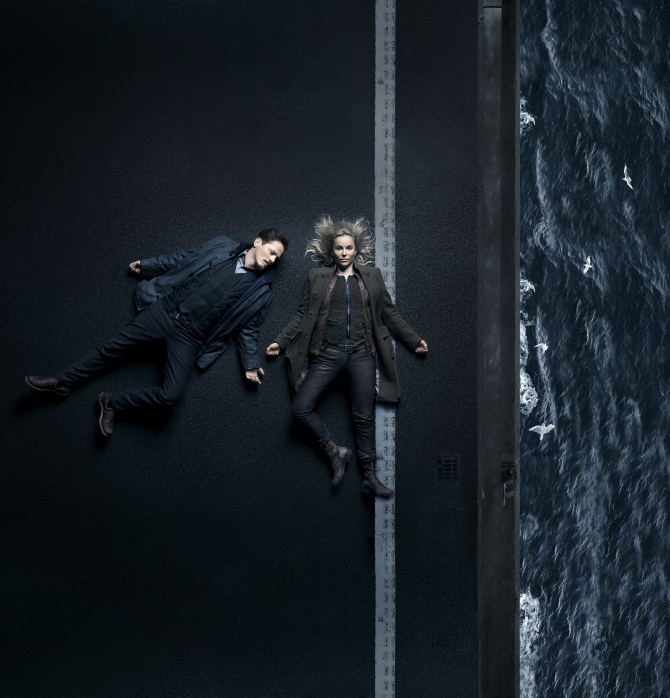 "It is obviously very sad to say goodbye to Saga after four incredible seasons, but our talented writers, Hans and Camilla have an extraordinary end in store for viewers," remarked Bridge creator Anders Landstrom. "Sofia has played the role of Saga with a rawness and truth rarely seen on screen and it's been a pleasure to work with her, and Thure on a series of which we are immensely proud."
Writers Hans Rosenfeldt and Camilla Ahlgren went on to tease next year's epic conclusion to the story. "We've been on an amazing journey with Saga Norén and Henrik Sabroe and felt that there was one last thrilling story to tell. Set two years on from last series, Saga is coming to terms with the dire consequences of being accused of her mother's murder when a macabre crime seemingly linked to migration takes place. Meanwhile, Henrik continues his desperate search for his children."
Here's the trailer…
More as we have it.