Ah, Mindhunter. It arrived well before Halloween in 2017, not only to creep us right the hell out, but to also steal an entire weekend from us in relentless bingewatching mode.
There was some confusion afterward, however, regarding the chances of a second season. In the early months of 2017, we heard that Netflix had already given the go-ahead for more episodes of Mindhunter, while season 1 was still filming. So we expected a renewal announcement pretty quickly after the show first hit the streaming service, and for season 2 to possibly land on Halloween 2018, but in an interview after the series had made its debut, executive producer David Fincher (Fight Club, Se7en) revealed the scripts that had previously been written for season 2 weren't good enough, and that the team were going back to the drawing board.
Eventually, Netflix officially confirmed season 2, and production began at the end of April 2018.
Mindhunter season 2 cast
Jonathan Groff, Holt McCallany, and Anna Torv will all return for season 2.
It's been revealed by Collider that Damon Herriman (Justified) will crop up as notorious cult leader Charles Manson in the sophomore season. This is fascinating news, because director Quentin Tarantino also cast the actor as Charles Manson in his new film, Once Upon A Time In Hollywood.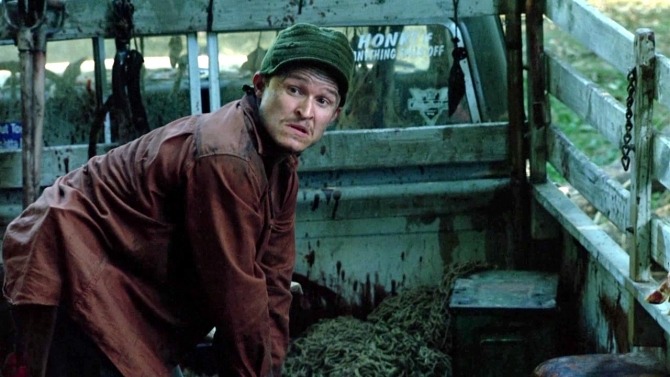 So, which came first, the chicken or the egg? The Manson or the Manson? Mindhunter was there first, we can confirm – Herriman filmed his scenes for the show a lot earlier.
Mindhunter season 2 release date
Netflix is now eyeing a mid-2019 release date for all 8 episodes of Mindhunter season 2.
Mindhunter season 2 directors
A small handful of directors have been announced for season 2's 8 parts, too, including Fincher himself (who may have some unexpected spare time on his hands, now that World War Z 2 has been shelved). He'll be calling the shots on both the opening episode and the season finale, with Andrew Dominik (The Assassination of Jesse James) taking on two episodes, and Carl Franklin (Devil In A Blue Dress) directing the other four.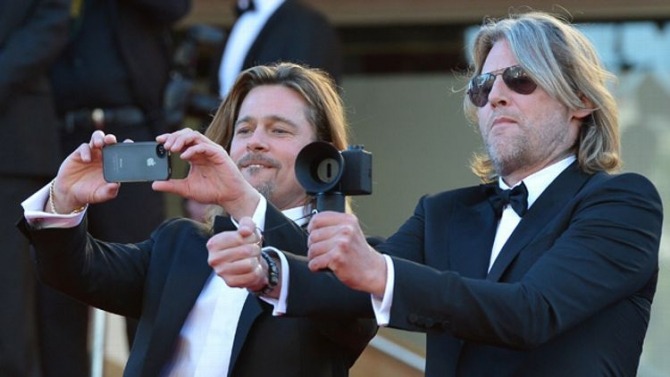 Mindhunter season 2 plot
Based on the 1995 true crime memoir Mind Hunter: Inside The FBI's Elite Serial Crime Unit by John Douglas and Mark Olshaker. The book chronicles some of the unfathomably gruesome serial killer cases from the 25-year bureau career of Douglas, who was the inspiration for Scott Glenn's Jack Crawford in The Silence Of The Lambs.
David Fincher indicated to Billboard that season 2 will focus on the era of 1979-1981.
"Next year we're looking at the Atlanta child murders, so we'll have a lot more African-American music which will be nice. The music will evolve. It's intended to support what's happening with the show and for the show to evolve radically between seasons."
Holt McCallany, who plays the surprisingly patient FBI Agent Bill Tench on the show, recently revealed in an interview with Screen Rant that Fincher has five seasons of the series in mind. McCallany has made brief appearances in several of the director's films over the years, so it's nice they finally have a bigger project to work on together for the long term.
"You know I'm in small, you know, supporting parts, peripheral parts. And so it was a big deal for me to be invited back by David in one of the leads. Because you know I believe in his talent, you know, and I know that you know, he wants to do five years of this show. Five seasons of these characters and so I'm hopeful, you know I don't take anything for granted."
Mindhunter season 2 killers
That Hashtag Show has exclusively revealed the serial killers that Holden, Bill and Wendy will be dealing with this time around, so if you don't want to know, look away….now:
Wayne Williams, a serial killer convicted of killing 2 men, but prosecutors believe he was responsible for murdered children because when Williams went to prison the child murders stopped.

One overwhelming guess fans of the show had was Charles Manson. We can CONFIRM season 2 is on the hunt for the famous cult leader, as well at Tex Watson, the man who was the leader of the group of Manson followers who murdered Sharon Tate, Jay Sebring, Wojciech Frykowski, Abigail Folger, Gary Hinman, Leno & Rosemary La Biance, Steven Parent, and Donald Shea.

Also on the list of (most-likely) interviewees, The Son of Sam, David Berkowitz. Berkowitz plead guilty to murdering 8 people with a .44 Caliber gun in New York City during the summer of 1976.

Elmer Wayne Henley, who is currently serving 6 consecutive life sentences for his role in a series of murders in Houston, Texas where, at least, 28 teenage boys were kidnaped, raped, and murdered. He was 17 at the time. Henley is considered one of the deadliest serial murderers in American History.

William Pierce, Jr., murdered at least 9 people before his arrest in in 1971. Pierce was convicted after confessing to three murders and was sentence to life in prison.

The Stocking Strangler, William Henry Hance, was an American Soldier, and serial killer, who had assaulted 7 women, and was convicted of murdering 3 in and around military bases before his arrest in 1978, and eventual execution by electrocution in 1994.

Paul Bateson, the serial killer who also appears in The Exorcist and terrorized the New York City LGBTQ Community from 1977-78.

Another serial killer to return for season 2 is Dennis Rader (the BTK Killer). Teased throughout season 1, we knew his story is one to slowly unfold as the show progresses. Via our source, That Hashtag Show has learned that the Mindhunter team is currently looking for Kevin Bright, fellow victim and brother of Kathryn Bright, a BTK victim found in her home in 1974.
So if there was any doubt that season 2 would be less disturbing than season 1, that's clearly not going to be an issue!