Garret Dillahunt (The Gifted, Deadwood) has been cast as a series regular for Fear The Walking Dead season four, according to THR. It was not revealed who he'd be playing on the show. Dillahunt previously lobbied to play Negan on The Walking Dead, but that role of course went to Jeffrey Dean Morgan.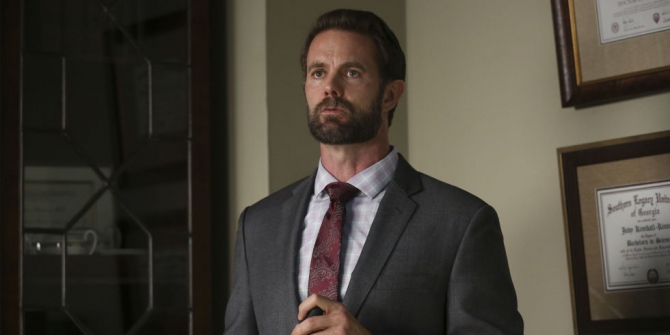 Fear The Walking Dead season 4 crew
Fear The Walking Dead season 4 is definitely happening, folks! The companion series to AMC's The Walking Dead was confirmed even before the third season of the show premiered earlier this year.
The season 4 renewal news comes with the intriguing caveat of a shakeup in the showrunner slot. In late March, it was revealed that the spinoff series' current showrunner Dave Erickson will step down upon the conclusion of season 3's airings. Having signed a multi-year deal with AMC, Erickson will subsequently remain under the network umbrella for other projects.
Now, this is where things get interesting. The renewal arrives with the news that AMC has brought Andrew Chambliss and Ian Goldberg, formerly of ABC's Once Upon A Time, onboard as co-showrunners starting with season 4. Yet, the incoming co-captains will be joined by an interesting overseer in Walking Dead showrunner Scott M. Gimple, who additionally boards Fear The Walking as an executive producer.
Chambliss and Goldberg should bring an interesting perspective to Fear The Walking Dead. However, the fact that Gimple will also be working on the companion series seems indicative that we'll definitelly get that FTWD/TWD crossover next year.
Fear The Walking Dead season 4 air date
While the Fear The Walking Dead season 4 renewal did not come with the reveal of its presumed 2018 premiere date, it does seem feasible that, with season 3 arriving on June 3, 2017, the series may have found itself in an early summer cycle. Season 1 premiered in August 2015 and season 2 in April 2016. 
We predict the companion series will debut in Summer 2018.